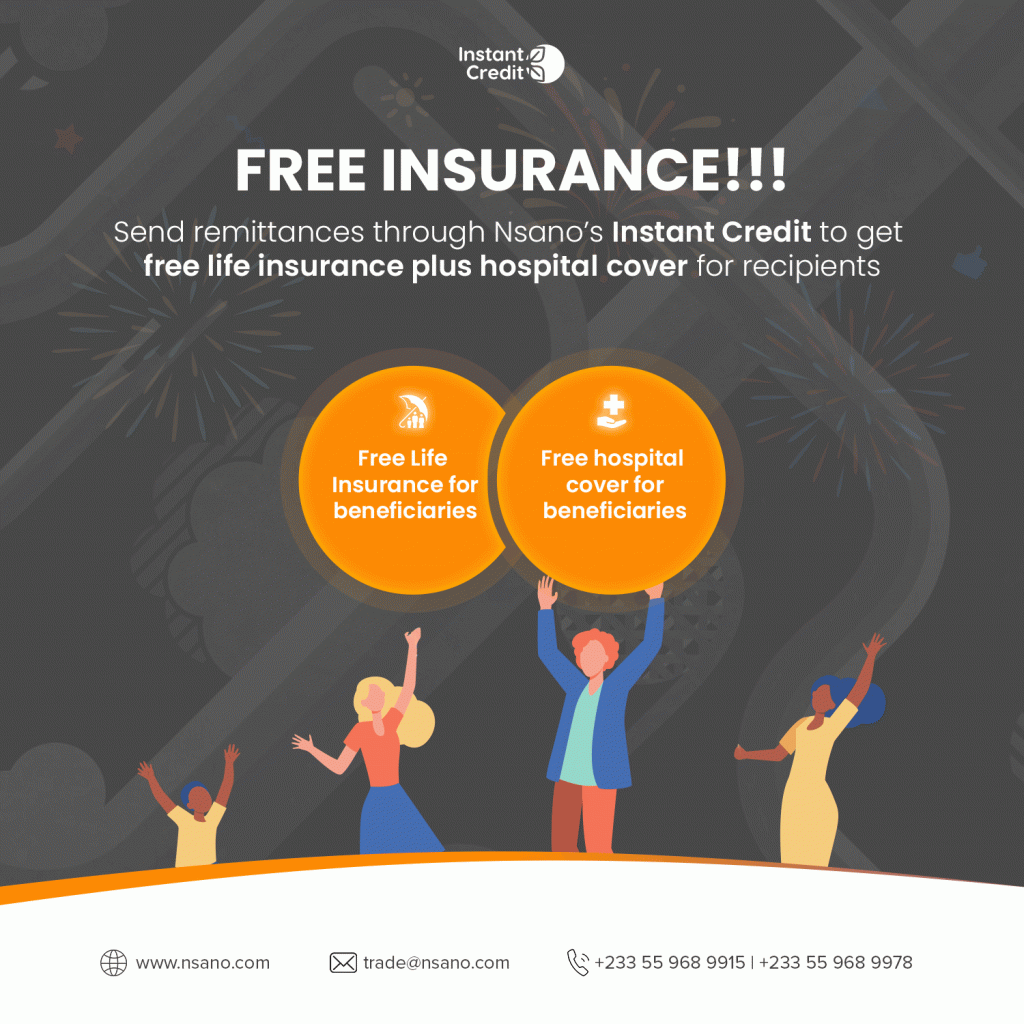 To mark International Day of Family Remittances, Nsano Limited through its Instant Credit Service, has announced an exciting package for all beneficiaries of remittances through Nsano's partner MTOs.
The package, which was launched on 16th June 2021, rewards beneficiaries with a free Life & Hospital Insurance cover, valid for 30 days.
This gesture is part of the company's commitment to increase financial inclusion and optimize value for all its existing and incoming remittance partners.
Nsano is by this announcement encouraging MTOs and migrants to increase remittances to Ghana.
Speaking on the launch, Mrs Linda Otoo, Country Manager for Nsano said, "Nsano is constantly developing propositions to improve financial inclusion. It is for this reason that this insurance package for our remittance beneficiaries has been launched."
For further information, kindly email trade@nsano.com or call +233-302- 909018 or +233-559-689972.