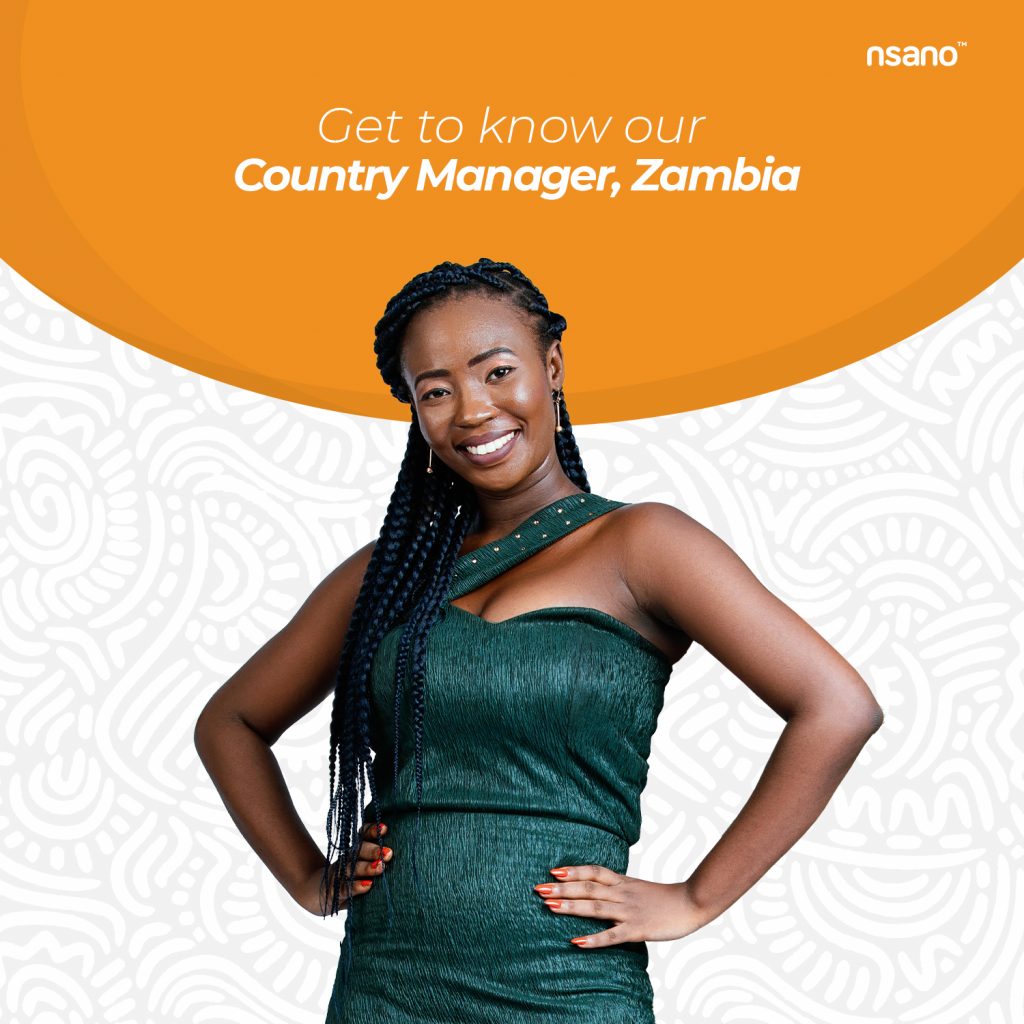 This month's spotlight is on our Country Manager for Zambia, Stephanie Owusu Agyeman. Stephanie oversees all operations in Zambia, develops business, manages and maintains relationships with clients. Her expertise lies in Product Development, Product management and Business Development. She has in times past been a major part of Nsano's product development team. For the past two years, her key role has been ensuring that product development activities align with Nsano's overall business goals.
Q: What was your work life prior to joining Nsano?
A: Before Nsano, I worked in insurance. I worked with the procurement unit and it was really interesting how such a small unit with just three people was the nerve and centre of the entire operations.
Q: How did you first learn about Nsano?
A: From a friend. I needed a place for national service and Nsano was highly recommended.
Q: How do you balance your work and personal life?
A: I hang out with friends on weekends after a busy working week.
Q: How has Nsano helped you in your career development?
A: Nsano is a place of learning. I have not just improved in my field, but I've had the opportunity to work with other units and even understudy them. That's something I am truly grateful for.
Q: What has been your favourite project at Nsano?
A: Building a voting application for a reality show.
Q: What is your proudest moment at Nsano?
A: When I graduated from the management training program.
Q: What are three career lessons you've learned thus far?
A: 1. Never stop learning. 2. Be valuable. 3. Be patient.
Q: What is your least favorite food?
A: Unripe plantain with anything.
Q: What is your motto or personal mantra?
A: Once my mind is set, I can achieve everything. Nothing is too difficult to attain.
Q: Tell us one interesting thing about you? 
A: I've watched the TV show 'Friends' over ten times. I think it is one of the most amazing shows on TV.
Q: What is the first thing you would buy if you won the lottery?
A: I will buy my mum a house.
Q: What is your favorite part of working at Nsano?
A: The people. Everyone is super nice and easy to work with.